Become a supplier
As an outsourced waste management company, we're always on the lookout for new partners to deliver cost-effective and environmentally sound solutions to our valuable clients.
Our broad client base and consistent job quota mean we can save you time finding and screening jobs, providing you with regular, reliable work. We'll save you money and boost your sustainability credentials through local work, reducing your travel time and your carbon footprint.
If you're a professional waste carrier service that cares about the environment, we'd love to hear from you!
Get paid on time

Get regular local work

Shrink your carbon footprint

Access job management software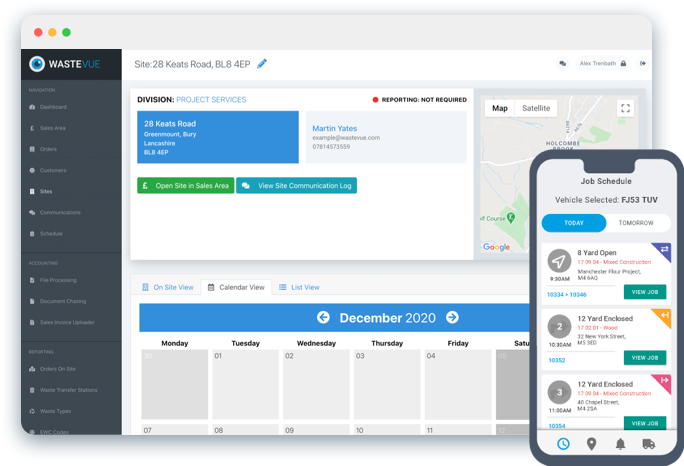 Job management software
Working with Envirovue, you and your colleagues will benefit from access to our efficient end-to-end job management and driver app.
It's straightforward to use and its advanced functionality enables you to manage all your waste movements, schedules, documents, reports and invoices simply, in one place.
Designed with suppliers in mind, our innovative technology will modernise your systems and streamline your workflow by minimising bulky and time-consuming paperwork, benefitting you and the environment.
Call for More Info