Carbon Offsetting
We're proud to offer carbon neutral waste management to support you in meeting your sustainability goals. Work with us, and as standard, we'll automatically offset all carbon emissions from your waste movements.
How it Works
We'll work closely with you to reduce your carbon footprint as much as possible through intelligent routing and recycling rates, but waste management emissions cannot be entirely eliminated. That's why we've designed our bespoke algorithm to accurately calculate your residual emissions, and fast-track your journey to carbon neutral status.
The algorithm works by using data our system collects on distance travelled, containers, vehicles, weights and landfill diversion rates. It combines this data with government emissions conversion factors to calculate CO2 emissions from the movement and processing of your waste. We offset these emissions, by donating a relative amount to Gold Standard-certified carbon offsetting projects in line with the PAS 2060 standard.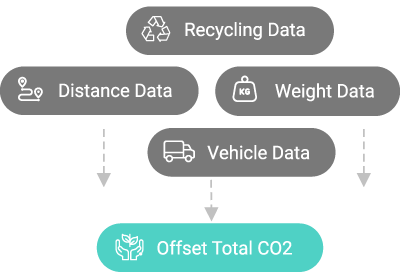 Achieve Net Zero
We know it can be complicated to get to grips with emissions figures, particularly if you're looking to calculate, reduce and offset the scope 3 emissions required for net zero status.
Accessing the relevant data and identifying appropriate calculations can be difficult for large organisations with complex supply chains.
We have the means of collecting and calculating the necessary data on your behalf, and will automatically offset your scope 3 emissions relating to waste, supporting you to make your net zero ambitions a reality, without any extra work!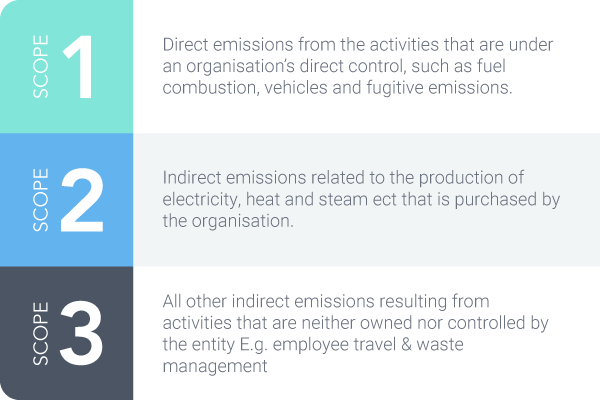 Carbon Offsetting Projects
Offsetting your emissions has a wider impact than simply boosting the green credentials of your company. By donating to Gold Standard-certified projects to offset your emissions, we're ensuring you are contributing positively to lives across the globe.
The projects we choose have an environmental focus, such as biogas, forestry, water or wind, with additional benefits to local communities, including providing safe drinking water, improving health and wellbeing, and creating jobs.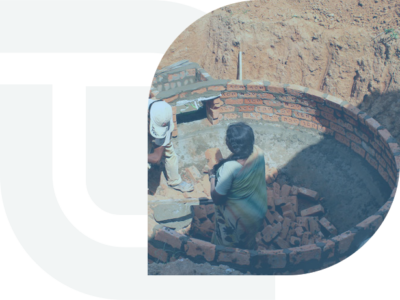 Your approach to sustainability can affect the talent & customers you attract
NEARLY 40% OF MILLENNIALS
HAVE CHOSEN A JOB BECAUSE OF
COMPANY SUSTAINABILITY
43% OF CONSUMERS CHOOSE
BRANDS DUE TO THEIR
ENVIRONMENTAL SUSTAINABILITY